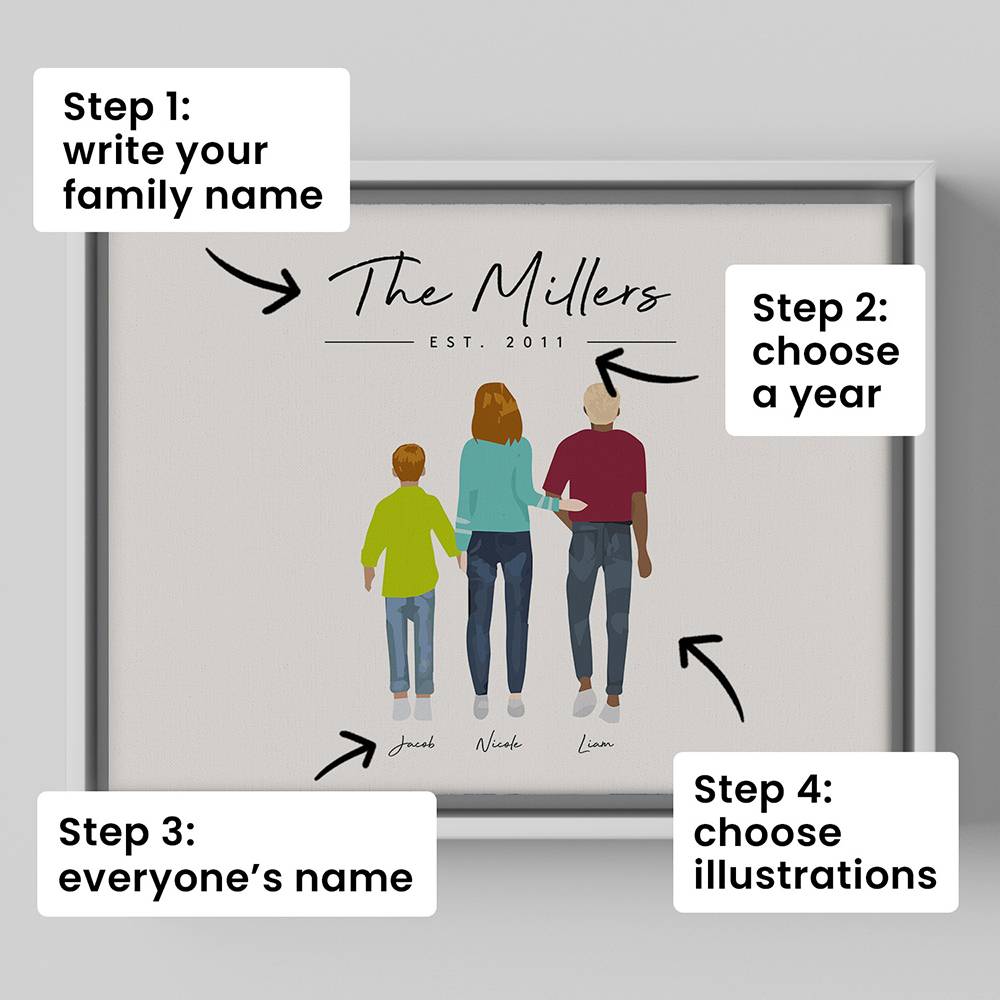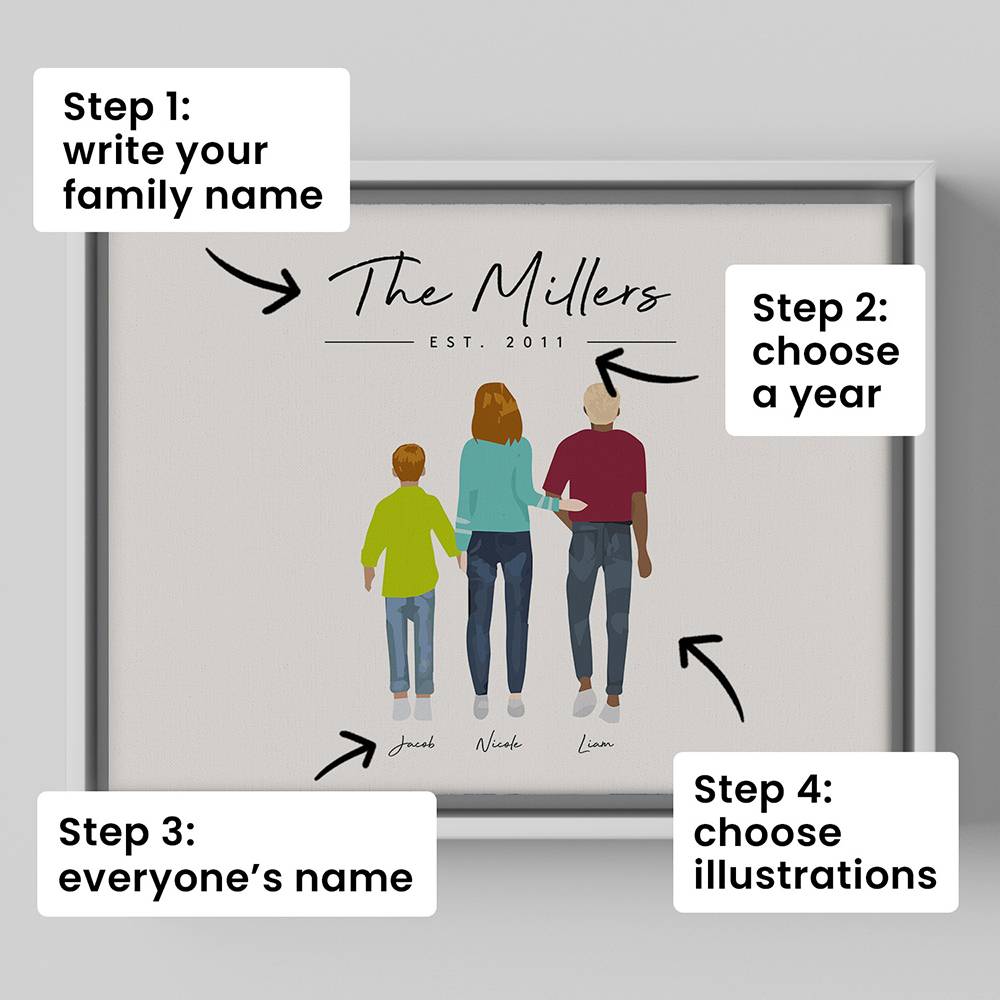 Portraits of Us Custom Canvas
Adult

Teenager

Kid

Baby

Cat

Dog
Male

Female
Light

Dark

Ginger

Black & White
Adult

Teenager

Kid

Baby

Dog

Cat
Female

Male
Light

Dark

Ginger

Black & White
Adult

Teenager

Kid

Baby

Dog

Cat
Female

Male
Light

Dark

Ginger

Black & White
Adult

Teenager

Kid

Baby

Dog

Cat
Female

Male
Light

Dark

Ginger

Black & White
Adult

Teenager

Kid

Baby

Dog

Cat
Female

Male
Light

Dark

Ginger

Black & White
Adult

Teenager

Kid

Baby

Dog

Cat
Female

Male
Light

Dark

Ginger

Black & White
Adult

Teenager

Kid

Baby

Dog

Cat
Female

Male
Light

Dark

Ginger

Black & White
Adult

Teenager

Kid

Baby

Dog

Cat
Female

Male
Light

Dark

Ginger

Black & White

No Frame
S - 9" x 12"
S - 9" x 12"
Whispers of Togetherness: Portraits of Us Custom Canvas Capture the essence of family bonds with the Portraits of Us Custom Canvas—a masterpiece that unveils the unique harmony of your clan. This custom portrait portrays your family from the back, a tender depiction that emphasizes the unspoken connections that define you. As you gaze upon this canvas, you'll feel the echoes of shared laughter, whispered secrets, and a lifetime of cherished moments. Let this canvas take pride of place in your home, serving as a visual tribute to the unbreakable ties that bind you together.
ORIGIN STORY: Designed by artist Amy Cordell. Produced in the USA.
ECO-FRIENDLY: This canvas is made from FSC-certified wood, ensuring that it comes from sustainable forests that are managed to meet the social, economic, ecological, and cultural needs of present and future generations.
LOVE THIS PRODUCT? Click here for more custom canvas wall art
USE IT LIKE THIS:

The frames and canvases are ready to hang with pre-installed sawtooth hanging hardware. They have rubber bumpers to protect the wall surface and keep the print straight on the wall.

 

CARE FOR IT LIKE THIS:

Clean with a dry cloth when needed



Size & Material
ID

100-35-10418-62

Materials

Polycotton Canvas, FSC Certified

Frames

100% real pine wood with a black or white finish

Printing

UL certified Greenguard Gold Ink

Sizes

S- 9"x12", M- 12"x16", L- 18"x24", XL- 24"x32", XXL: 30"X40"
You can choose the shipping method during checkout:
WALL ART, GALLERY WALLS, CUSTOM ART, PILLOWS & BLANKETS
Standard Shipping
Get it

Mon, Dec 18 - Thu, Dec 21
Express Shipping
Get it

Sun, Dec 17 - Tue, Dec 19
CUSTOM BOOKS
Standard Shipping
Get it

Thu, Dec 21 - Fri, Dec 22
Express Shipping
Get it

Tue, Dec 19 - Wed, Dec 20
ACRYLIC BLOCKS & GOLD FOIL ART
Standard Shipping
Get it

Tue, Dec 19 - Fri, Dec 22
Express Shipping
Get it

Mon, Dec 18 - Tue, Dec 19
WALL DECALS
CUSTOM HOODIES
WALL MURALS